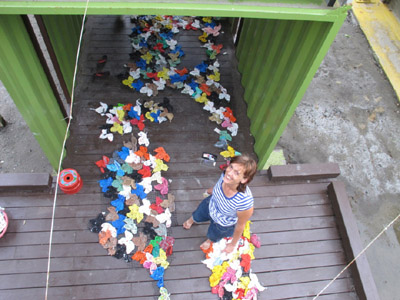 I'm an artist, and web designer living in New York City. The city I love has been badly affected by COVID-19, and a lot of artists have lost their livelihood. I also know a lot of people who have a hard time staying at home, and needed productive projects... it was only natural to put the two together and offer a space where folks stuck at home can find creative types with no jobs to guide them through fun projects

I had been trying to transition to incorporating more performance in my art when the pandemic started... hence the use of the cow to inject some humor in the situation... and keep practicing my acting!

If you want to see my work, my website is: www.IsabelleGarbani.com

Email me to share your thoughts and ideas on how to help other artists.



Join Cow on Facebook

Watch Cow and Covid19 on YouTube: and susbcribe!